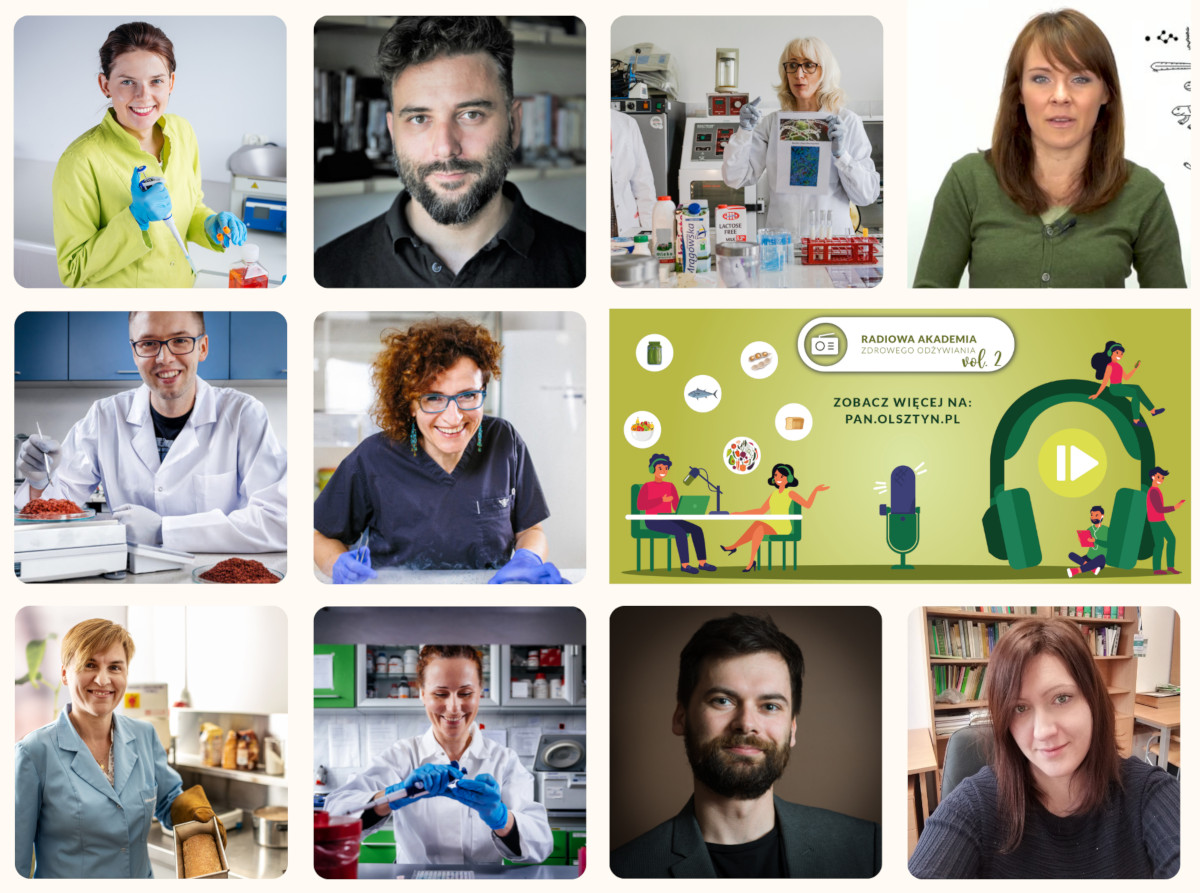 Radio Academy of Healthy Eating aired again! 10 food researchers, 10 broadcasts, 10 social media contests equals 121 minutes of conversations about food and 382 consumers directly engaged in knowledge tests. The second edition of a popular series of radio broadcasts starring scientists from the Institute of Animal Reproduction and Food Research PAS returned with even more facts about food and healthy eating habits than before.
From August 10 to September 10, every Tuesday and Friday 1:00-2:00 PM, consumers from the region of Warmia and Mazury, Poland got a unique chance to meet with food experts – microbiologists, chemists, biologists and food technlogists, learn facts and curiosities on heatly eating and recognise myths around nutriton.
Can maternal diet influence the health of both her children but also the next generations? What is a TOFI syndrome when it comes to obesity? How can we protect oursleves from pathogenic bacteria in our kitchen? Why is it worth to reach for fish from close breeding systems? Who flexitarians are? Are you one of them? What role does rasperries play in a fight against liver malfunctions? How to produce natural probiotics yourself? These are just a few topics our researchers elaborated upon in the Radio Academy of Healthy Eating.
Each radio broadast was followed with a knowledge competion on Facebook, ensuring interaction with the audience. In total we ran 10 quizzes and 100 laureates were selected. All the radio podcasts are available as podcasts and can be downloaded here.