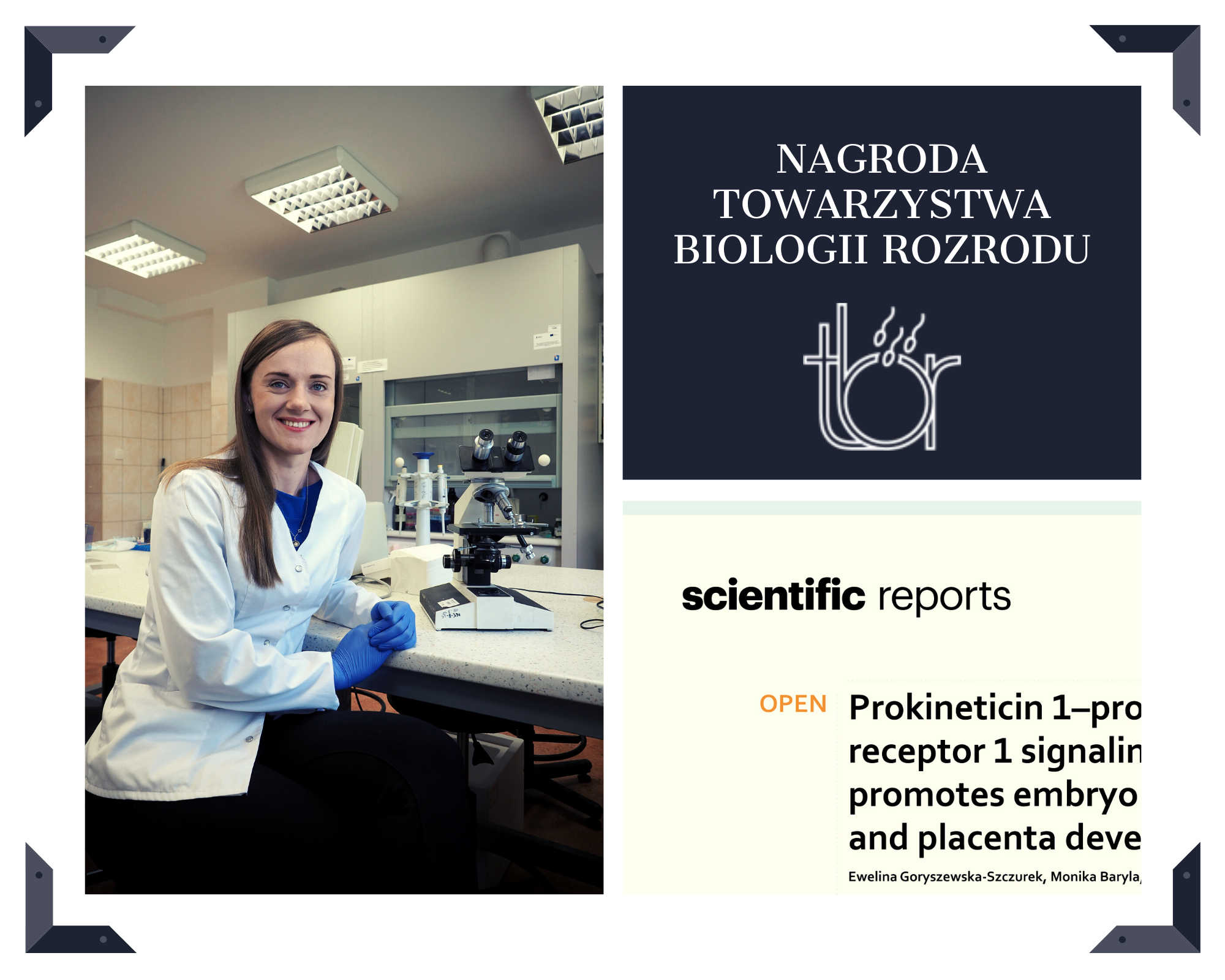 Dr. Ewelina Goryszewska-Szczurek from the Department of Hormone Action Mechanisms is the laureate of the Scientific Award of the Society for Reproductive Biology for the best scientific work in the field of reproductive biology in 2021.
The awarded publication "Prokineticin 1 – prokineticin receptor 1 signaling in trophoblast promotes embryo implantation and placenta development" by Ewelina Goryszewska-Szczurek, Monika Baryła, Piotr Kaczyński and Agnieszka Wacławik appeared in the journal Scientific reports 11, 13715 (2021); https://doi.org/10.1038/s41598-021-93102-1. The publication is part of the doctoral dissertation of Dr. Goryszewska-Szczurek, conducted under the supervision of Prof. Agnieszka Wacławik.
Dr. Goryszewska-Szczurek et al. (2021) described a new mechanism involved in the process of placental development involving prokineticin 1 and its receptor PROKR1 in the porcine embryo trophoblast. The results of the research, described in the award-winning article, will bring us closer to understanding the processes involved in the molecular dialogue between the developing embryo and the mother's organism.
The TBR Scientific Award is awarded for scientific work in the field of reproductive biology published in a national or foreign journal to scientists who are under 35 years of age and are the first or corresponding author of the work.
More information here.