On the 17th of January 2022 the EIT Food Science Class organised the Youth Forum – an online event that joined around 30 students participating in the project from Israel, Poland, Belgium and Finland.
Students met virtually joined by their teachers to share their main learnings and results from the project. They also exchanged on their country's food cultures and found common ground in many of their food habits and preferences. Some students reflected on the importance of learning about and preventing food waste and others confessed that even though they did not know what to expect about the project at first, in the end "they loved it".
The event finished with a "zero waste showcooking" by the Polish chefs Jagna Niedzielska and Tomasz Zaremba (organised by the FoodBank in Olsztyn) where students learn how to do tabouleh with zero food waste!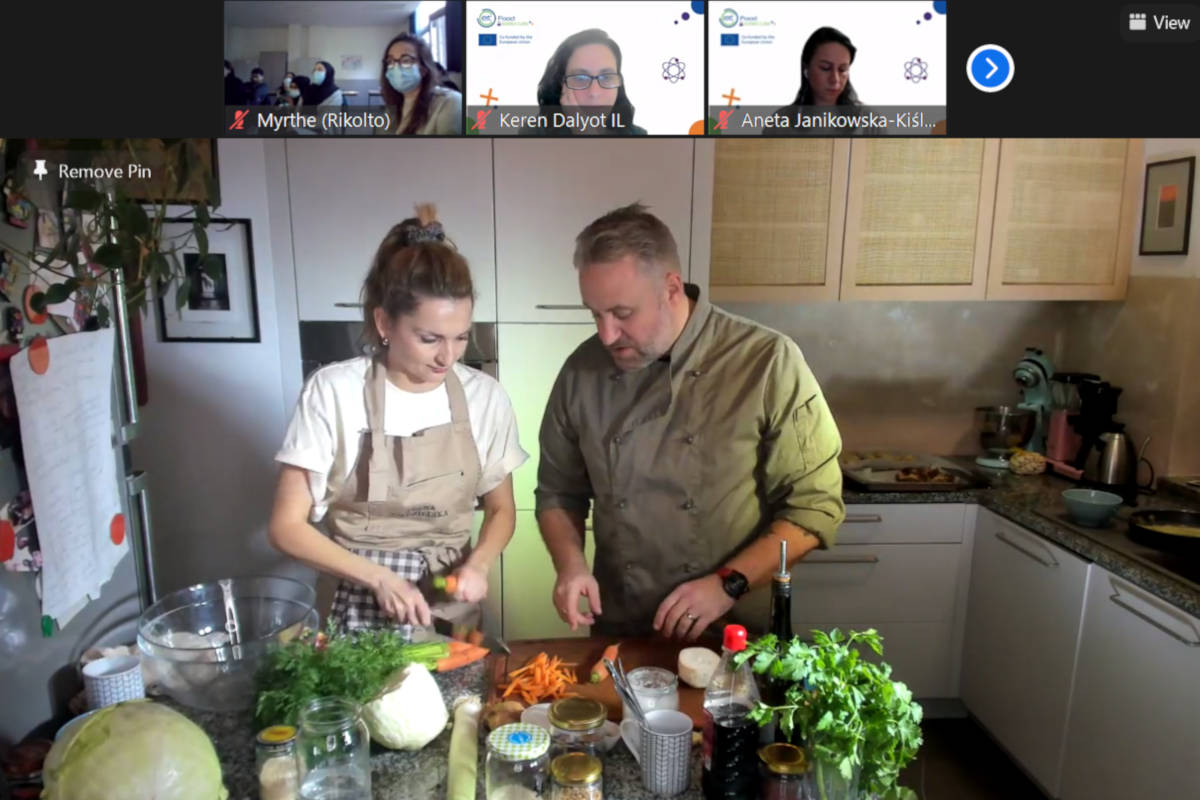 Food Science Class is a project under the support of EIT Food. EIT Food is the world's largest and most dynamic food innovation community. We accelerate innovation to build a future-fit food system that produces healthy and sustainable food for all. Supported by the European Institute of Innovation and Technology (EIT), a body of the European Union, we invest in projects, organisations and individuals that share our goals for a healthy and sustainable food system. We unlock innovation potential in businesses and universities, and create and scale agrifood startups to bring new technologies and products to market. We equip entrepreneurs and professionals with the skills needed to transform the food system and put consumers at the heart of our work, helping build trust by reconnecting them to the origins of their food.