Dr. Sylwia Judycka, from the Department of Gamete and Embryo Biology of the Institute of Animal Reproduction and Food Research of the Polish Academy of Sciences, has been awarded a scholarship in the 22nd edition of the prestigious "L'Oréal-UNESCO For Women and Science" program.
Each year, the "L'Oréal-UNESCO For Women and Science" program awards 6 outstanding Polish female researchers for their exceptional contributions to science and their passion and commitment to their work.
Dr. Sylwia Judycka was recognized for her research on developing and optimizing procedures for the cryopreservation of fish semen. The jury appreciated the level of her scientific achievements, the originality of her research, her innovative approach, and her ability to apply the results of her research in practice.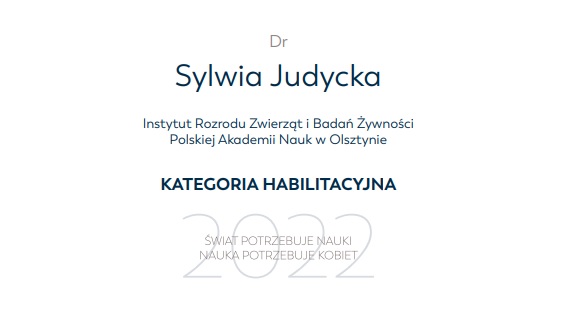 Dr. Judycka's research concerns effective methods of preserving the biodiversity of native fish species, which is extremely important today in the face of climate catastrophes. In her research, she uses the cryopreservation technique, which involves storing fish semen at low temperatures, but ensuring that sperm remain viable after thawing. She and her team have demonstrated the effectiveness of this technique for salmonid and perch species. The point of the developed procedures has been confirmed by the high results of egg fertilization using cryopreserved semen.
I dream that the results of my research will be put into practice in the future and help fish reproduction. I am pleased that our standardized methodology for cryopreservation of rainbow trout semen has proved successful so that semen banks can be established, providing an unlimited amount of semen to support fish reproduction. This is important in increasing water pollution, habitat destruction, overfishing, and climate change. My research will help protect the gene pool of natural fish populations and preserve native species – Dr. Sylwia Judycka says about her research.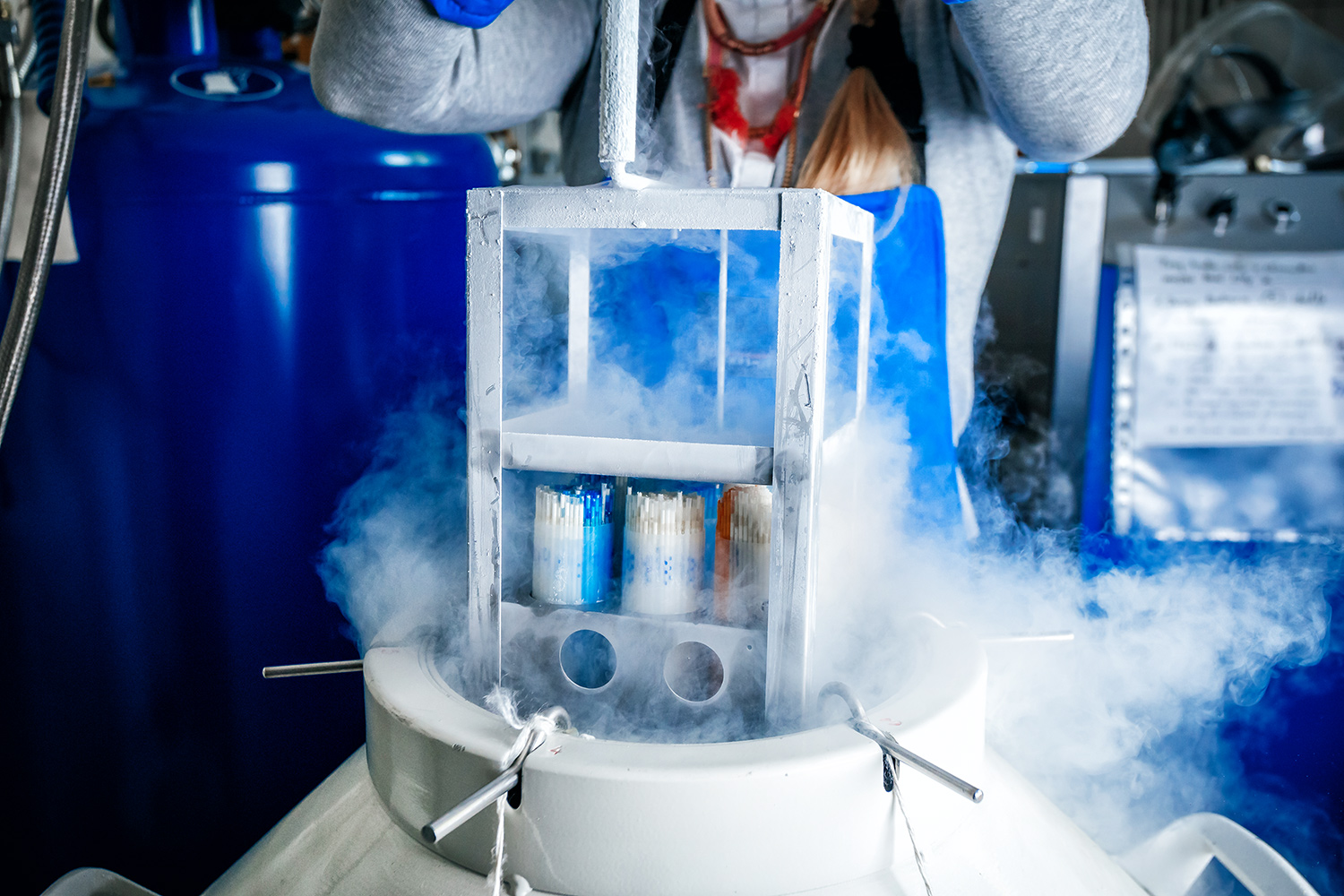 The goal of the L'Oréal-UNESCO Program for Women and Science, conducted since 2001, is to promote the scientific achievements of talented female researchers, encourage them to continue their work aimed at advancing science, and provide financial support. Partners of the program are the Polish Committee for UNESCO, the Ministry of Education and Science, the Polish Academy of Sciences, and UNGC Network Poland.
The decision to award the scholarships is made annually by an independent Jury of 18 prominent scientists. Each of the jurors represents a different scientific field and research center across Poland. The jury is chaired by Prof. Ewa Łojkowska.
By 2022, 117 female scientists will have been awarded in Poland.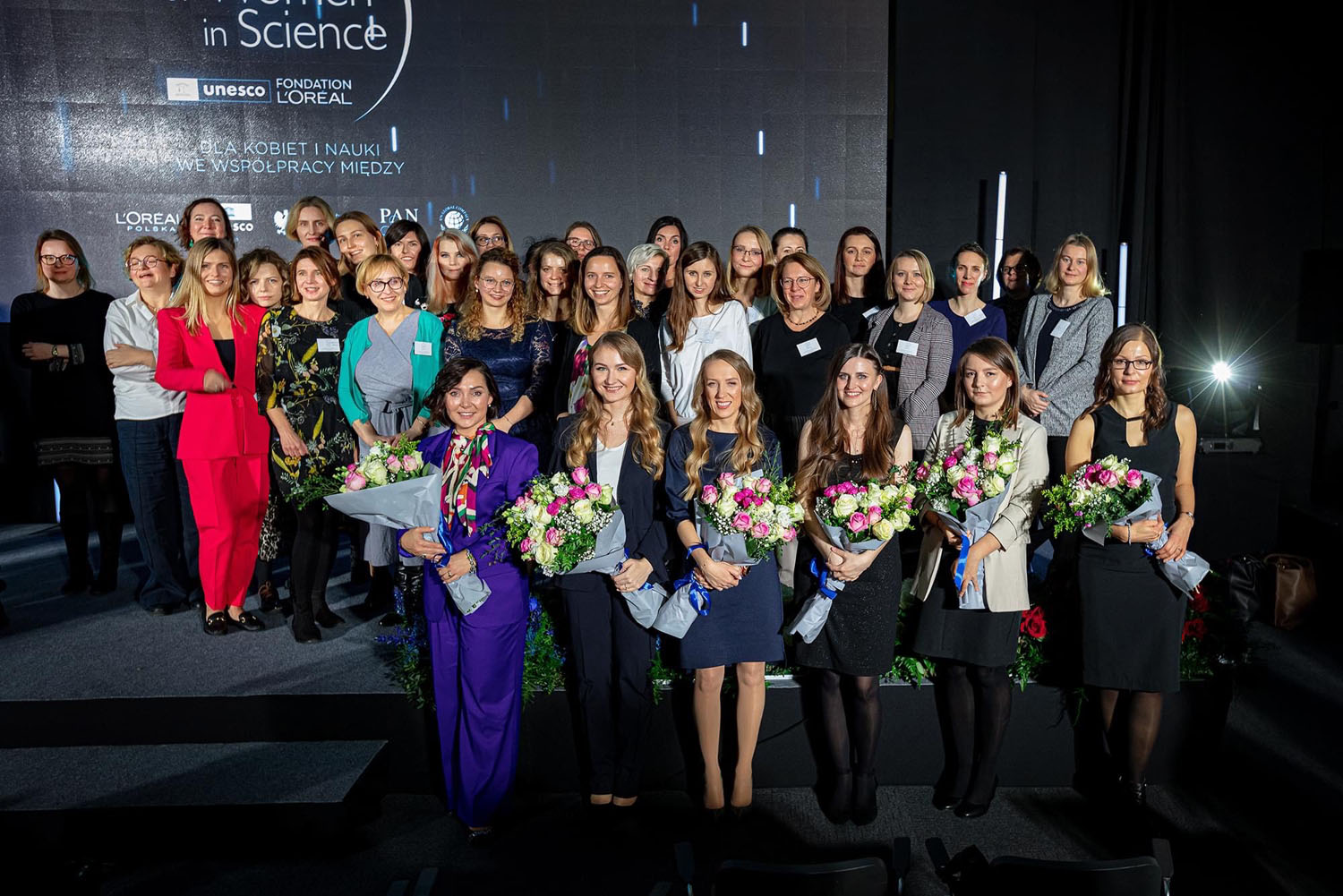 Dr. Judycka is the second finalist in the L'Oréal-UNESCO For Women and Science program at our Institute. In 2017, this honor went to Anna Michalska-Ciechanowska.
More information about the competition is here.